---
"We Are" Nimco
Mission
"It is our mission to be partners, first with our team and then with the orthopaedic shoe professionals to make the most innovative, eco-firendly and affordable orthopaedic footwear solutions. By doing so, we respect ourselves, our partners and the environment."

Vision
"We want to be the leading company in innovative, eco-friendly orthopaedic footwear, in strict respect for the future generations."
Values
Respect for the people
Trust each other
Care for the quality of life
People are our most important investment
Sustainability of our activities
Communication is key
WE ARE
From these values 6 executive programs arose, to put our beliefs into practice and action:
We respect | We respect the people
We trust | We trust, the trust is mutual
We value | We value, people are our biggest investment
We embrace | We take care – we take care of quality of life
We care | We protect and promote sustainability of our activities
We communicate | We communicate, communication is key
Within the scope of these programs we have been carrying out different internal activities, such as:
Establishment of a partnership with the PROVE project, which resulted in delivering seasonal fruit from local producers to the employees;
Placement of new recycling bins and information boards for more and better waste separation;
Establishment of special prices protocols for employees and family in gym, pharmacy, dentist, clinic, optometrist and physical therapist;
Morning gymnastic to promote physical activity and avoid injuries resulting from incorrect posture and not warming up the muscles before starting to work;
Access to medical and rehab appointments, free of charge and in the plant.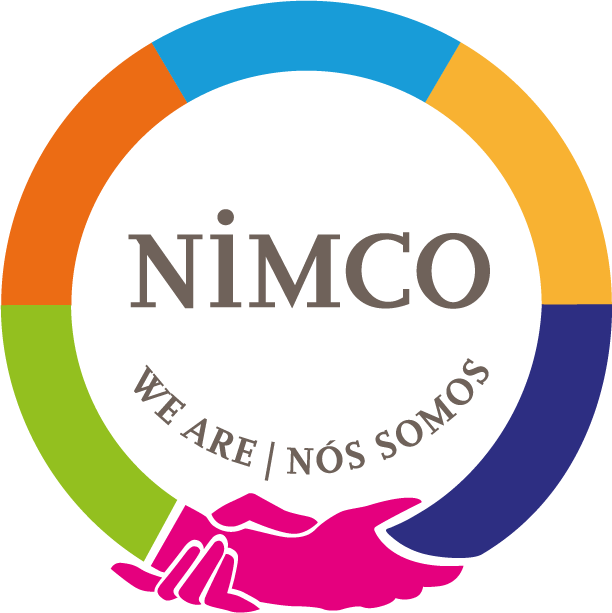 We are Nimco
it's us and these values are what defines us.
We aim to create within our organizational culture a closer, more loving and stronger atmosphere, that expresses the big family we are.